About Us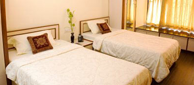 Accommodation and a great sense of guest experience are combined together here to welcome you and offer you the best experience of stay in the city at our Service Apartments. We have arranged and designed our amenities as per your needs with the chief motive to satisfy you and bring you only the best always. You will agree that our services are definitely worth appreciation.
Our thinking is based on corporate values and we treasure the presence of every customer and would like get nearer to you to give you the best hospitality experience. At Seven Serviced Apartments we make sure that all our customers enjoy a unique home stay experience and draw all the benefits of comforts arranged here.
For Seven Serviced Apartments, our reputation is our advertisement and fair investment of values. We have experienced that our clients come back often because their previous stay here was very pleasant most enjoyable. The guidance and inspiration of our clients has been our strength that they have also recommended for business partnerships, families and friends, and we are absolutely grateful and proud of this aspect.
We, as an organization, trust and believe that happy employees will prove as productive employees. We give and provide every care to our staff like family, and motivate them to grow with the organization.
This has created an absolute happy workforce that takes jobs initiatively and attends responsibilities with a greater sense of ownership and belonging. The Seven Serviced Apartments in Mumbai have passion for hospitality and property service is translated into our commitment to excellence. Our idea and focus on quality service is passed down to the new employees from time to time. We have earned the fruits of integrity, respect, and dedication with our hard efforts.
In a huge business hub city like Mumbai, hotels and accommodation are at a height of prominence. Seven Service Apartments knows that only those with expertise and experience can add a special feature to the customers and with this idea we make a huge difference and we work in an excellent way. Everything we do works adorably because it has a process of panel of experts who are working on conception, planning, approval and execution. It is getting through each time !